In a remarkable collaboration between two African nations striving for excellence in pharmaceutical regulation, the Botswana Medicine Regulatory Agency (BOMRA) embarked on a 3-day courtesy visit to the National Agency for Food and Drug Administration and Control (NAFDAC) in Nigeria. The primary purpose of this visit was for BOMRA to gain valuable insights into NAFDAC's groundbreaking pharmaceutical traceability journey. This journey, which began with a successful pilot for COVID-19 vaccines, has now extended to routine immunization vaccines across Nigeria.
NAFDAC, known for its commitment to ensuring the safety and quality of pharmaceutical products, presented a comprehensive overview of their pharmaceutical traceability journey. They outlined the critical steps they took to implement a successful pilot for traceability, with a focus on the COVID-19 vaccine.
GS1 Nigeria team introduced the BOMRA team to the world of GS1 standards, Automatic Identification and Data Capture (AIDC), and pharmaceutical traceability. The experts at GS1 Nigeria provided a comprehensive training session, equipping the BOMRA team with the knowledge needed to understand the intricacies of traceability.
Also, a live demonstration at the GS1 Nigeria Experience Centre was achieved. This immersive experience showcased how traceability could be achieved seamlessly from the point of manufacture down to the end-users – the patients. The live demo not only cleared any doubts but also answered all the questions BOMRA had regarding the practical aspects of traceability.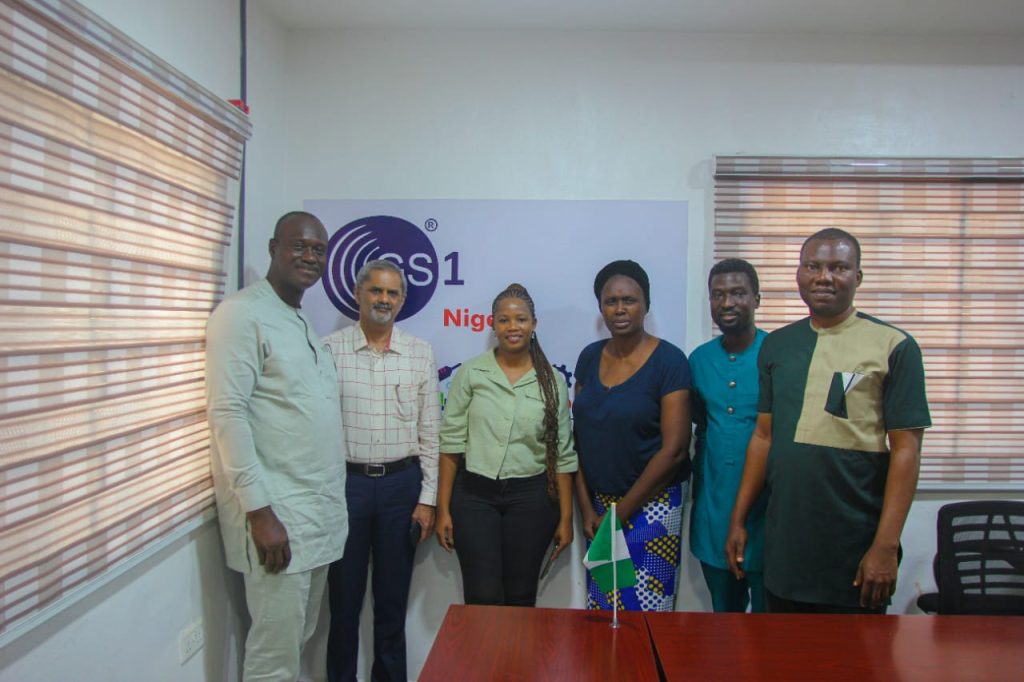 There was also a presentation on NAFDAC Traceability Information System (NTIS). This robust system has been pivotal in enabling NAFDAC to monitor and regulate the flow of pharmaceutical products across the country, ensuring their safety and efficacy.
The 3-day program culminated in a fruitful engagement between the BOMRA team and their Nigerian counterparts. The BOMRA team was genuinely excited by the level of achievement that Nigeria has reached in terms of pharmaceutical traceability, especially during the pilot phase.
Of particular interest was NAFDAC's intention to expand traceability efforts to the private sector, focusing on vital commodities such as AIDS, Tuberculosis, Malaria (ATM) medications, and narcotics products. BOMRA expressed a keen interest in leveraging the knowledge and insights gained during their visit to guide their own traceability processes in Botswana.
This collaborative effort between NAFDAC, GS1 Nigeria, and BOMRA is a testament to the power of knowledge sharing and cooperation in advancing healthcare systems across the African continent. It is a shining example of how nations can come together to ensure the safety and well-being of their citizens through innovative pharmaceutical traceability solutions.