At GS1 Nigeria, we believe that efficient and reliable supply chains are the backbone of successful businesses. That's why we've created the GS1 Experience Center, a cutting-edge facility that showcases how GS1 standards can be effectively deployed to implement traceability in various industries.
Our Experience Center is designed to provide a unique and immersive learning experience, where you can witness firsthand how GS1 standards are put into practice in real-life settings. From the factory floor to the retail shelf, our Experience Center demonstrates how GS1 standards enable end-to-end visibility and traceability of products as they move through the supply chain.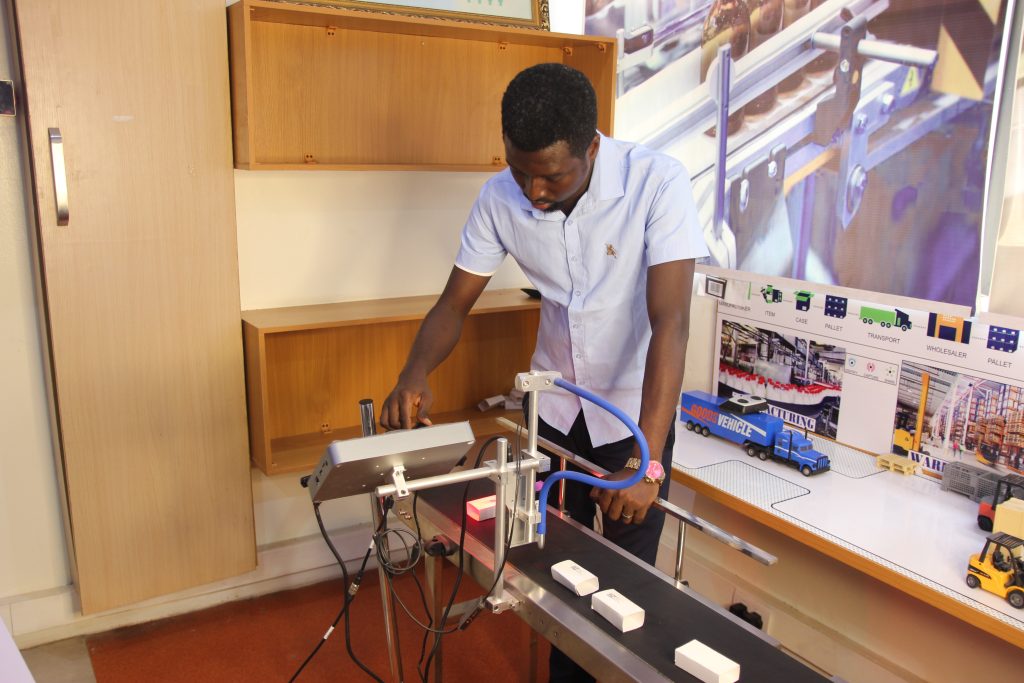 One of the highlights of our Experience Center is the simple supply chain process flow that we've created, which showcases the adoption and operationalization of GS1 standards in a clear and practical manner. You'll be able to see how standards are implemented at each stage of the supply chain, from product labeling and data capture to data exchange and interoperability. You'll also get to explore how GS1 standards enable seamless communication between trading partners, leading to enhanced supply chain efficiency, reduced errors, and improved customer satisfaction.
Our Experience Center is tailored for manufacturers who are seeking practical solutions for implementing traceability in their factories. You'll be able to visualize how GS1 standards can be seamlessly integrated into your existing operations, helping you achieve end-to-end visibility and traceability of your products throughout the supply chain. Our knowledgeable staff will be on hand to provide expert guidance and answer any questions you may have.
By visiting our Experience Center, you'll gain valuable insights into how GS1 standards can drive operational excellence, increase supply chain transparency, and enhance consumer safety. You'll also have the opportunity to network with industry peers, share best practices, and stay up-to-date with the latest trends and innovations in supply chain management.
At GS1, we are committed to empowering businesses with the tools and knowledge they need to succeed in today's dynamic and competitive marketplace. Visit our Experience Center and unlock the power of traceability in your industry. Contact us today to schedule your visit and take the first step towards achieving supply chain excellence with GS1 standards.
Come experience the future of supply chain traceability at the GS1 Experience Center. Contact us today to schedule your visit!